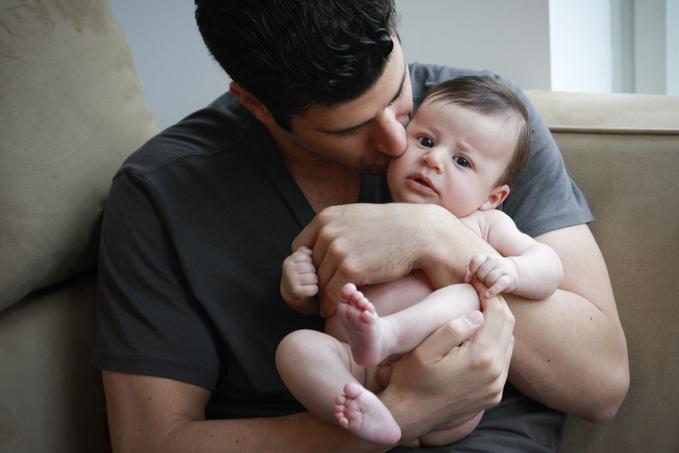 The idea for this site started with me, daddyjeff, during a Sociology class at Texas Tech University.  A recent study revealed a staggering percentage of births out-of-wedlock.  Maybe I'm old-fashioned, naive, or a bit too high on the optimism scale but the fact that about 40% of recent children were born out of wedlock floored me.  It broke my heart and I literally felt embarrassed as a man.  I pity the young children growing up, especially girls, if these are the types of trends and examples men are setting for them today to follow.  It is my personal stance that boys need to "Man up" and make better decisions and girls need to start applying higher standards.  More on those thoughts; however, as this site unfolds in the future.
In Appendix B of The 7 Secrets of Effective Fathers, Dr. Ken R Canfield PH.D., gives some research information from studies that show that children that grow up without a daddy are more likely to:
drop out of high school
suffer from poverty
receive welfare
marry early
have children out of wedlock
divorce
commit delinquent acts
engage in drug and alcohol abuse
He also goes on to explain that a daddy has a tremendous amount of influence on a child such as:
the intellectual ability of his children
the behavior his children will model
the genetic background that his children receive
his children's ethnic heritage and their position in the family structure
the occupational choices his children make
the material resources his children are left with when he is gone
the ways his children will behave toward their offspring
the attitudes his children will hold regarding their children
the memories his children will have after he dies or separates from the family
We believe a daddy's role in the family is vital.  He brings strength to the family structure.  He solidifies self-esteem.  He leads the way in giving emotional support.  On the flip side, if the father is absent or even uninvolved, he weakens the family structure, he destroys self-esteem, and he causes years of emotional distress.  Therefore, our mission is to bring daddy back to his rightful place.  We are here to simply offer support and guidance from our house to yours in an effort to help your quest to be the best daddy you can be.
Now lets take a look deeper into the recently released study published at CNN.com – Out-of-wedlock births hit record high.  A few things jumped out at me while reading the article and reviewing the included charts.  The study shows that about 72% of black children were born out of wedlock and about 51% of latin descent.  Whites were at about 28% and it's unclear at this time why there is such a huge discrepancy.  Culture obviously plays a role in it but it might be brought about by effects of economic conditions as well.  Throw in the fact that about half of marriages end in divorce and after divorce about half of fathers do not contact their children more than twice a month and you pretty much have finding a good daddy an exception to the rule.
It's our prayer and hope that we are able to make a dent in those statistics.  Daddy is not a bad word and we fully intend to explain why.  Our goal is to be personable and approachable.  A site in which you are free to tell your story (whether male or female) and we will gladly share it for you.  We want to know what you think or how you feel about what we are writing so comment if a post grabs you in a certain way (positive or negative).
So learn with us, cry with us, and laugh with us as we share our experiences and you share yours.  We are officially proclaiming ourselves to be your daddy support team!  And we appreciate your support as well.